By Bill Day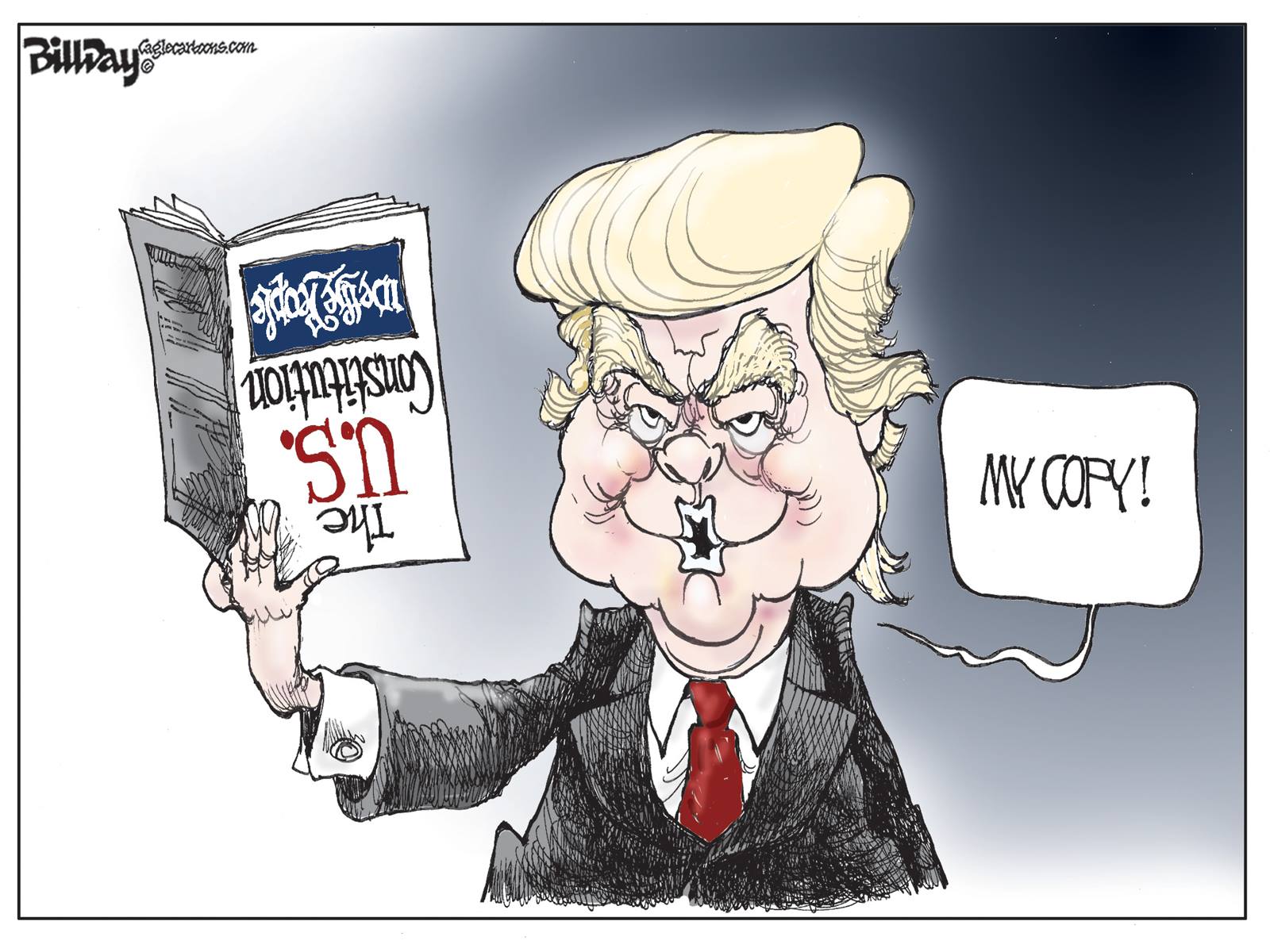 By Bill Day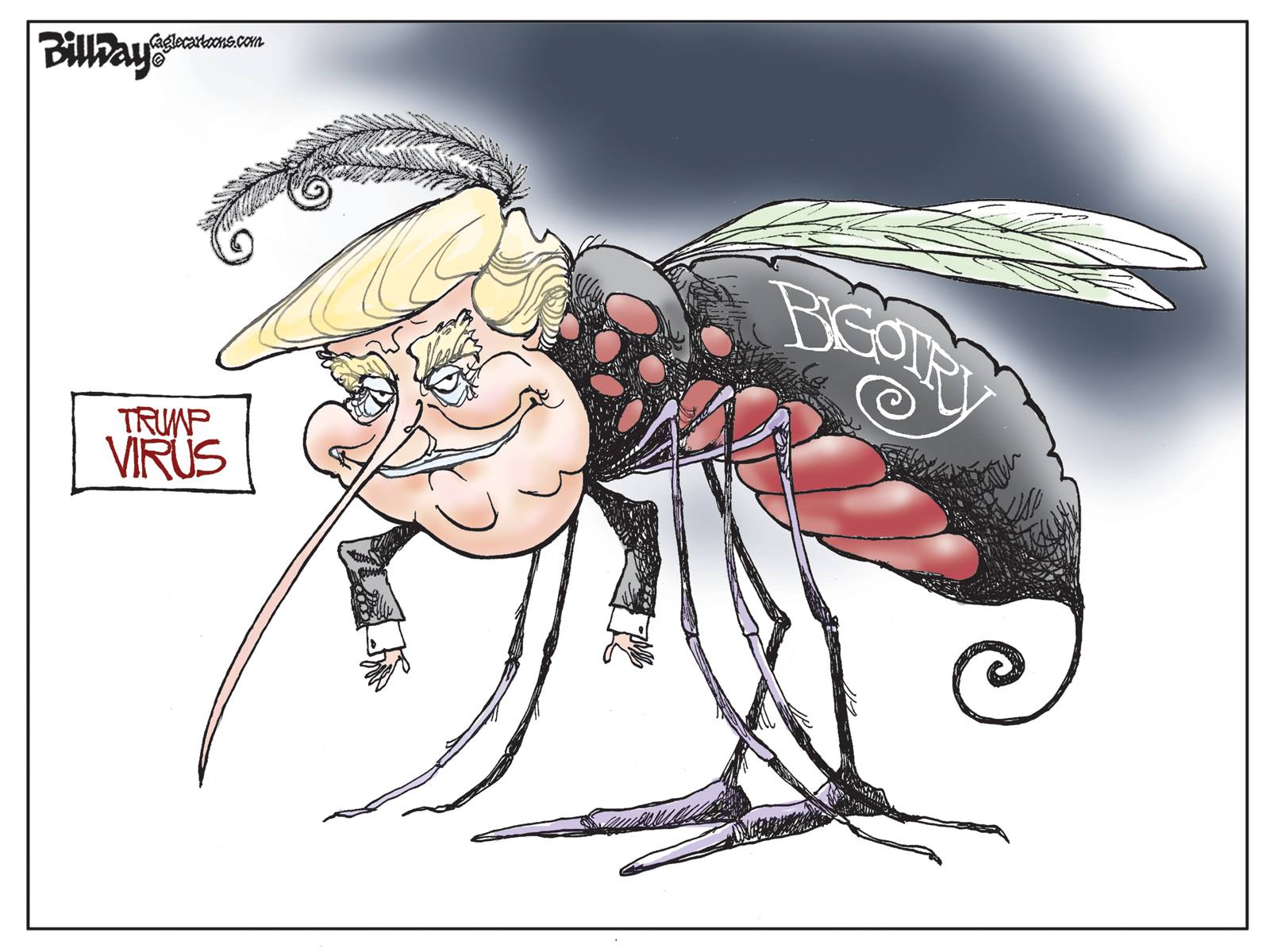 By Bill Day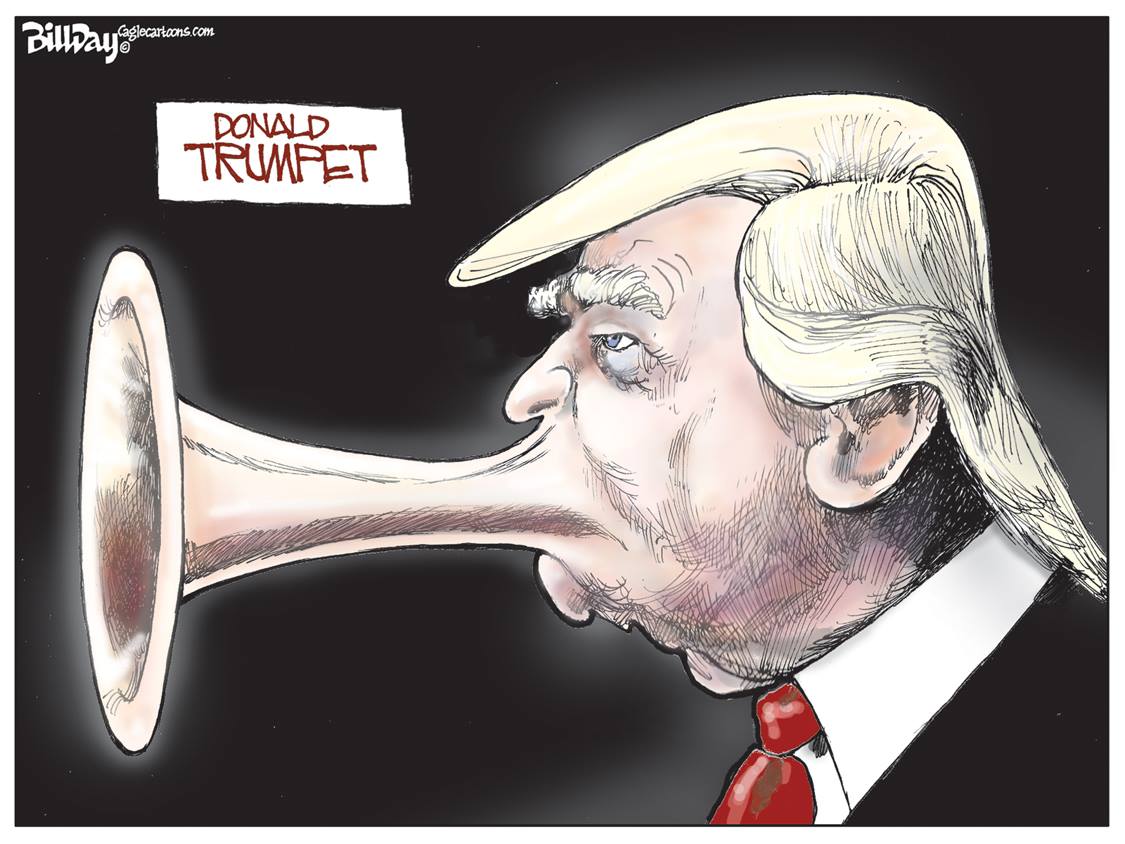 By Edward Savio 
Kirk and Spock want to take Trump back to whatever planet he came from.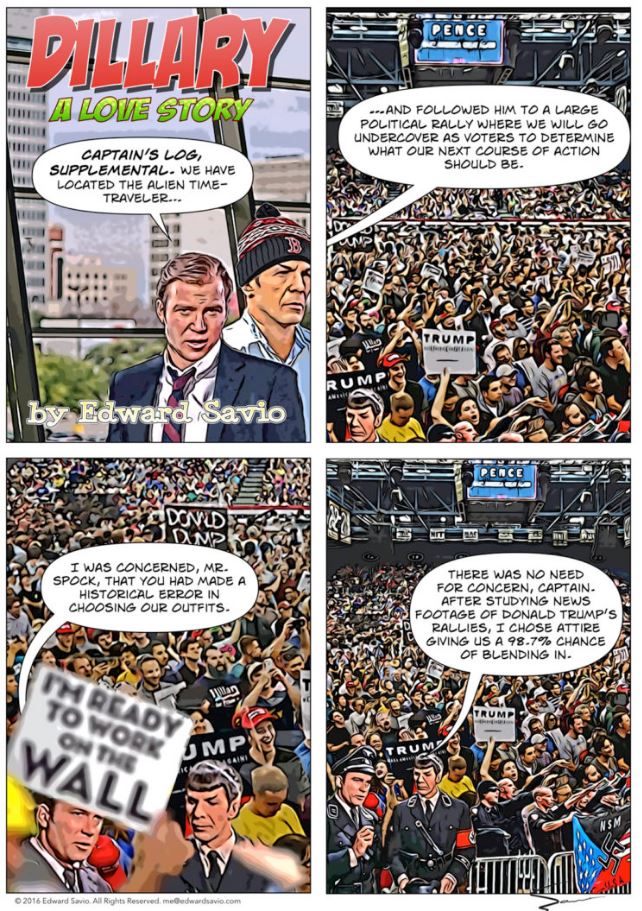 By Edward Savio
Kirk and Spock calm a threat to Hillary. Kirk learns to enjoy math. Donald is elsewhere, which means our ratings will suffer.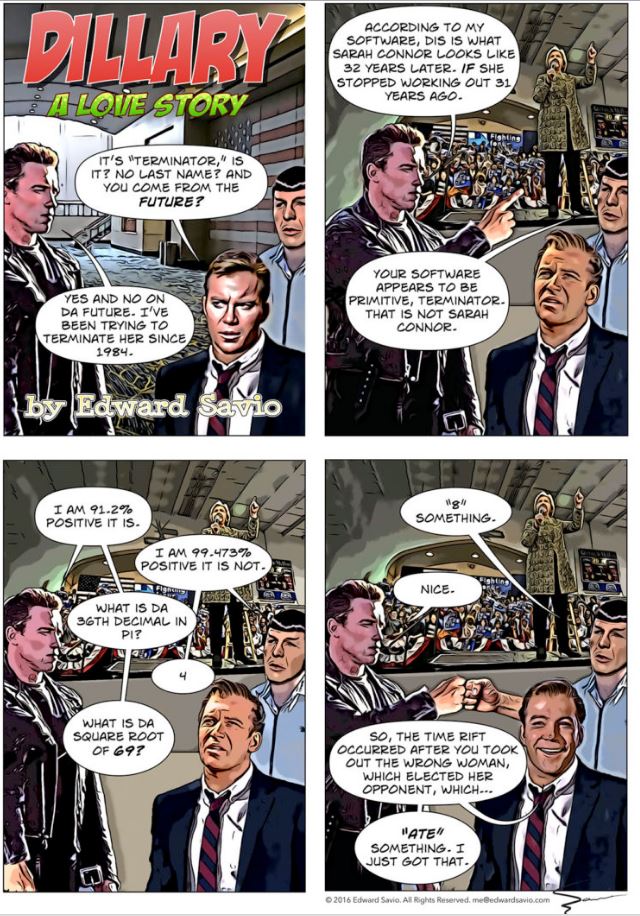 By Edward Savio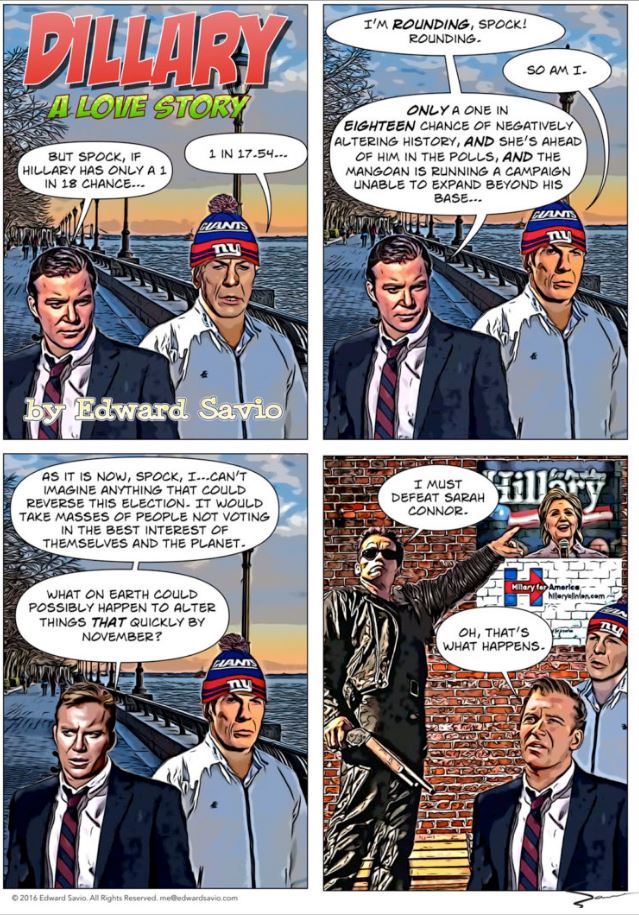 By Edward Savio
What happens when you get a bunch of people together and put them in front of a guy who knows how to sell.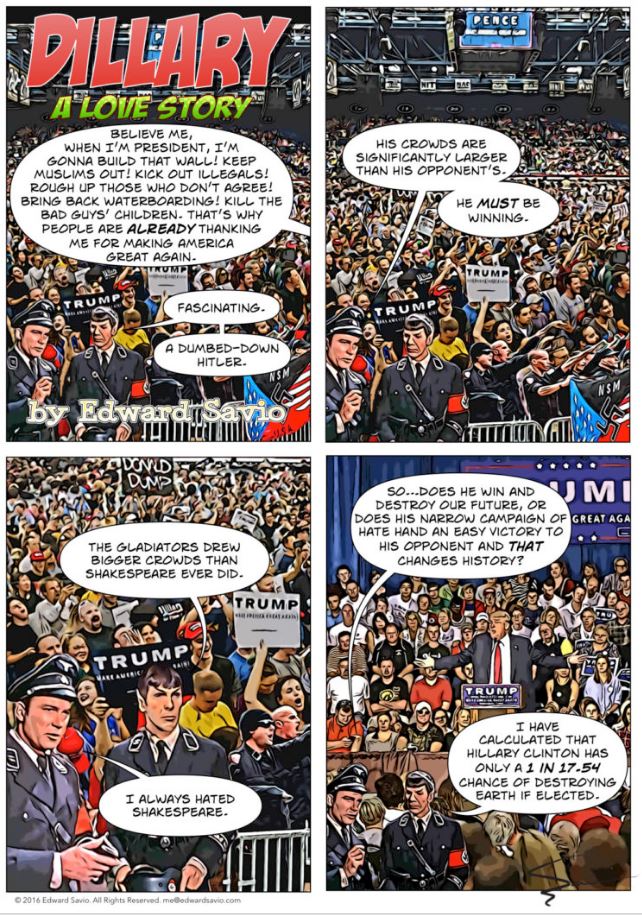 By Bill Day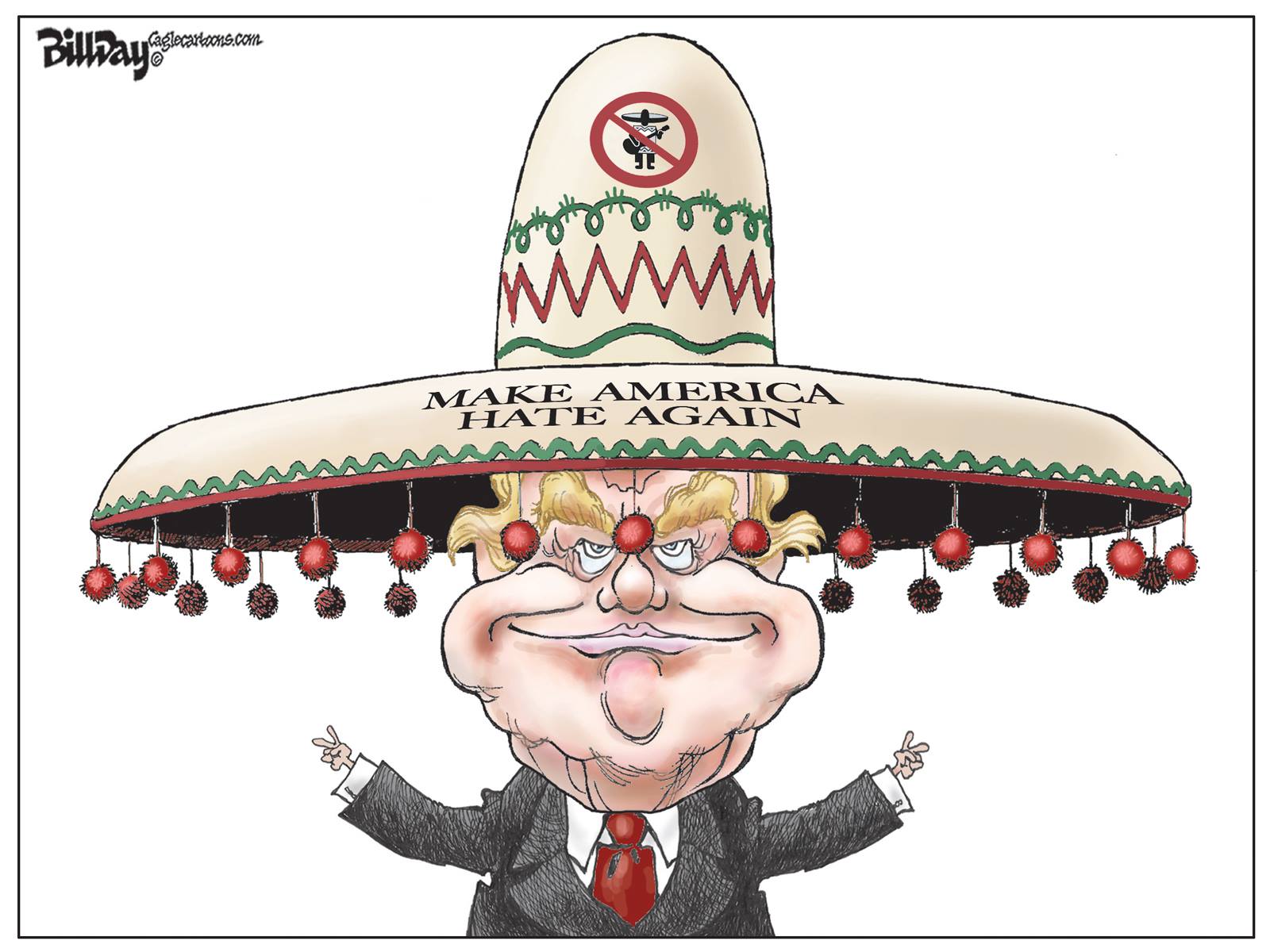 By Edward Savio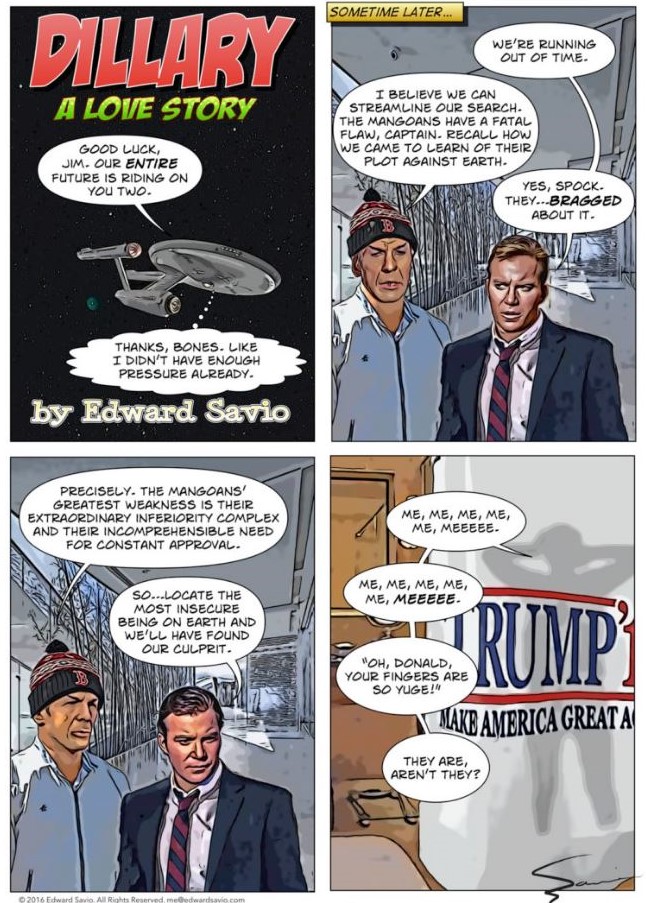 By Edward Savio